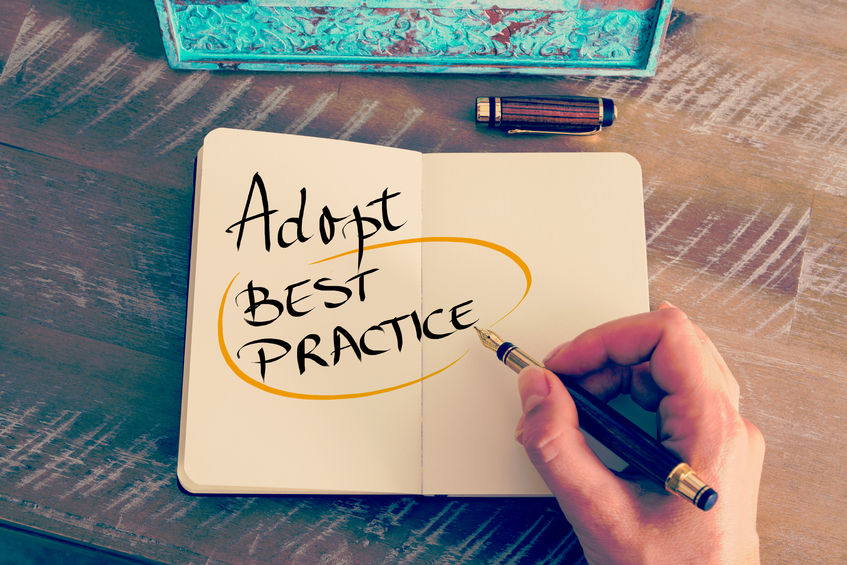 26 Aug

The Famous Five HR Best Practices
Every HR team has several goals, one of them being to promote employee engagement. There are a lot of ways to achieve these desired results. One can either spend in long discussions to pull up a plan to achieve them or follow the  best practices which the HR experts have shared after years of research. These practices can be implemented regardless of the company culture and structure.
Here are the famous five HR best practices:
Frequent feedback:
Feedback should be continuous. It should never be restricted to any particular time of the year (like before quarter review or performance appraisal). Managers should be encouraged to give frequent feedback to their team members. This helps team members in their career growth.
Appreciation:
In today's world of competition and innovation, it is very important to appreciate your employees. Employees need paychecks, but money is not the end all be all motivator. According to the U.S. Department of Labor, lack of appreciation is the number one reason that employees leave their jobs. It's not benefits, bonus structure or salary. It's simply feeling that hard work is not recognised or appreciated.
Related: 5 THINGS EMPLOYEES CRAVE (AND DOES NOT REQUIRE ANY APPROVAL!)
Career Development
Career Development plays a vital role in an organisation. When it comes to learning and development, employees place high importance on obtaining more skills and growth within the organisation. They should be encouraged to enrol for training which will be beneficial and add value to their career progression plan.
Training and Onboarding:
Both training and onboarding should not be ignored. Training has always played a critical role in ensuring the talent is ready for the new assignments. Onboarding, on the other hand, is equally crucial as it gives the new talent an insight into the organisation and helps him or her get acquainted with the new work environment and instil the feeling of being a part of the larger team. Moreover, if these two elements go wrong, it becomes very difficult to retain an employee.
Satisfaction:
When it comes to giving employee feedback, we often think about the frequency of which we should be giving criticisms and compliments to our employees. Seeking periodic feedback – positive or negative via employee satisfaction surveys or by asking direct questions about concerns and improvements in performance reviews will help the HR team make employees feel more satisfied. Most importantly, the HR should create a culture of transparency so that employees feel comfortable to share their feelings and insight as HRwell as eager to receive the same.