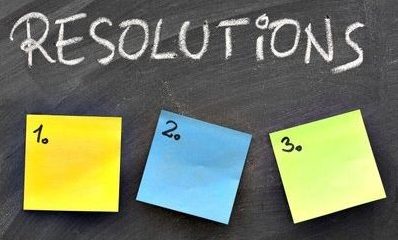 15 Jun

The Number One New Year's Resolution Every Leader Should Make

"The three most important metrics to measure the health of your business are employee engagement, customer satisfaction, and cash flow"- Jack Welch, 

Welch believes that while all three are important, it is the latter two which are difficult for an individual to change quickly. However, employee engagement is something that is in the hands of every leader. Getting everybody on the same page is really important and this exercise should not be limited to just the beginning of the year, but can also be revisited at the beginning of the quarter.

Every organisation conducts an annual survey to check on their employee engagement score. Yet, we struggle to improve these engagement percentage – ever wondered why? These 7 questions will throw light into improving employee engagement and help keep your employees more engaged.

1. Has my team really bought into the mission?
2. Do they understand where we're going, and why we're doing what we do to get there?
3. Equally important, or perhaps more important, have I made it clear to them what's in it for them when we get there?
4. Am I celebrating their achievements, reaching the milestones we've established?
5. Am I coaching them in a constructive manner so that they feel I have their back?
6. Do they always know where they stand?
7. Have I given them the freedom and the authority to raise these same questions with their team?

We're all very comfortable making changes to our resolutions in our personal lives, whether it be about weight, smoking, or whatever.  It is never late to do your deep-stick test and find out what's keeping your employees engaged and what's not. For a few companies, July is the beginning of the next quarter, seek an answer to these 7 questions to ensure all employees are engaged.