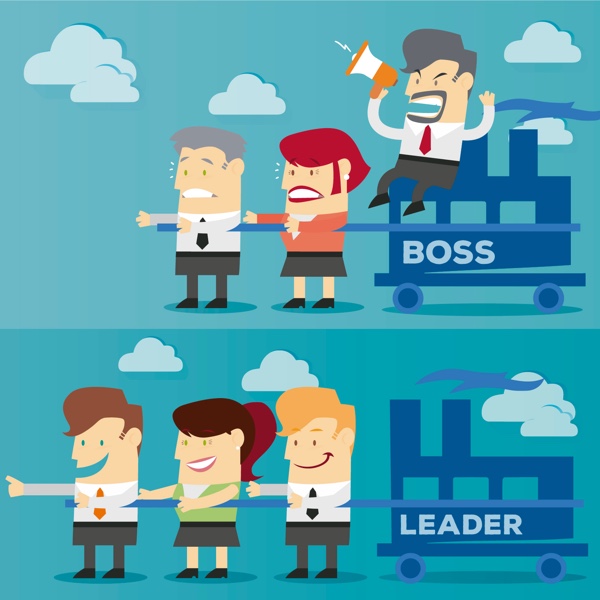 28 Jun

10 ways to become a good boss today!
Lead your team, don't parent them.
Lead your team as if you are a part of it. Great leaders always work with the team. Guide them, nurture them and build trust. Your rewards will be seen in the work that follow. Driving your team by parenting them will only lead to a stressful day at work with the least productive people.
Work on your communication skills.
Lear to communicate effectively with people. Take as much training as possible to master this skill. Communicating effectively avoids any chances of misunderstand and can help in avoiding some nasty bad blood. If you do notice something wrong in what you have said, address it immediately and resolve before it can become really bad. Remember toxic employees can destroy your organisation.
Don't see yourself as a boss.
See yourself as a team member. Work with the team. Contribute with the team to their efforts. Your team will see you a part of them rather than a boss. This has a really strong impact brings the entire team close. Not to mention you are now an approachable boss!!
Trust your team.
Trust you team to deliver. When the team feels that you are relying on them, chances are that they will drive themselves to deliver. Not trusting your team would only result in less productive work as they know that no matter how much they try, their efforts will never be appreciated.
Delegate work smartly.
Know your team well. Delegate work smartly. Hand out proper timelines to tasks.
Let your team be accountable.
Hire people that take accountability. This is the best way to building trust. When people start to become accountable a lot of work gets done to perfection. This boost the morale of the entire team. There is no place for slackers in the work of business.
Have an open door policy.
People should see you as a team player and not as a boss. Having an open door policy would mean that you are approachable. Your team should have the liberty to speak to you about anything and everything weather work or personal. This is a true team bond and spirit.
Have flexible timings.
Have flexible timings in your company. This is a great way to build trust and accountability. Employees start to feel the need to contribute as much as possible because you as a boss and as a company are accommodating to their needs. Work from home is a great option. But remember the process needs to be setup correctly for it to be effective.
Know your teams strength and weaknesses.
Every person has some strengths and weaknesses. Approach your team accordinly. Never push a person beyond their limits. By being a good boss they would be compelled to contribute to the best of their strengths.
Say Thank You!
Last but not the least. A Thank You goes a long way. Appreciate your team for their efforts.