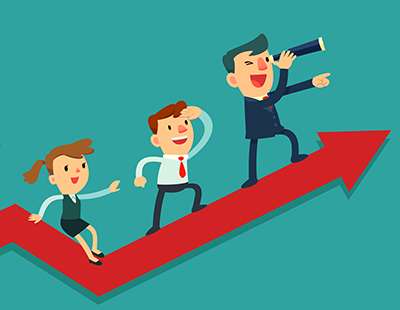 03 Aug

The Journey From An Average Leader to a High Performer Leader
It is a known fact that about 75% of the employees quit their jobs because of their managers. That makes me wonder if organisations today have become difficult to work in or what is the differentiating factor of a high-performing leader from an average one?
Basis a number of psychometric tests, for the last few decades, the answer to the qualities of a high-performing leader has been 'competencies'. Modern organisations figure out the competencies that leaders need to be successful at, help them develop those and then measure those competencies in an organisation. Yet, with the 'right' competencies in place, only a few of these leaders turn out to be high-performing leaders. Ever wondered why?


The problem is that this logic is inconsistent with how work actually gets done. If you want to be a great leader, the "box ticking" approach your organisation has taken to identify and develop competencies for you aren't likely to help. You have to understand the social system you are working in – because it is the interactions you have with your team members which make you a leader.
So, what are these attributes which will make you a high-performing leader? Here are a few to get you started:
1. Self-Assess:
Assess where you're at: Write down your own routines – where do you spend most of your time, what do you focus on. Review your one-on-one meetings, team meetings, and your client meetings – identify ways to get the most of these meetings. Assessing your routines and habits as a leader is a critical starting point to improvement.
2. Study high-performers:
Talk to your high-performing peers, or better yet, shadow them at their routine work. Understand how do they manage their routine.
3. Create a conversation:
Development will begin if you focus on local conversations rather than discuss leadership and the next review meeting. Begin a conversation on what routines that will improve the performance of your peers, your manager, and your team. Shift the conversation about leadership to application and improvement.
4. Tolerate imperfection and get regular feedback:
Focus on competencies make us believe that achieving them will make us great leaders. A leader should focus on how is his leadership quality will impact a team's performance and not the other way around. He should be able to guide the team, highlight the imperfections and give regular feedback.
As organisations grow more complex and things move at lightning speed, leaders need more than a list of competencies; they need practical ways to see their own performance and better understand where they can impact it.
Understanding key routines is a key step on the way to greatness.