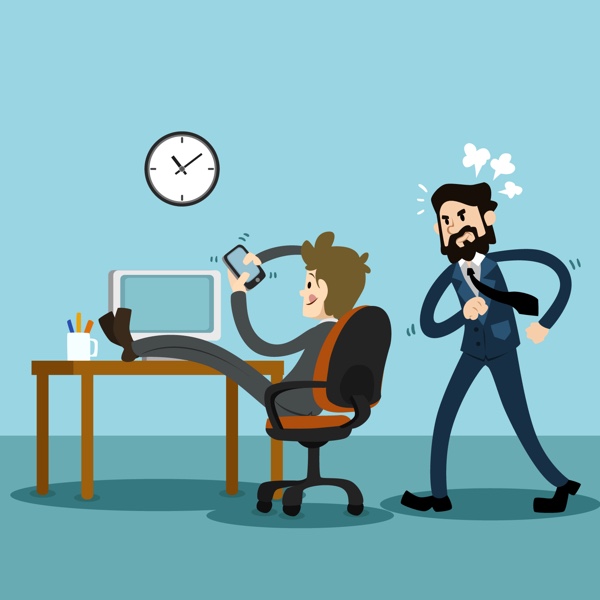 25 Jun

5 Reasons Why Bosses Hate Work From Home Options
They don't know what time you started and ended work.
A boss always likes to have control. When you work from home, a boss is always lost and not sure what time you have clocked in and what time you have clocked out.
You are not available in last minute meetings.
Let's be honest. Every company has last minute meetings scheduled, only to find out that some of the key attendees are not available for the meeting because they are woking from home. The worse part? Not having a good video call over Hangout or Skype! This becomes a total waste to even have an online meeting.
No quick status updates.
Bosses always love to have quick updates. When you work from home, this becomes very difficult for the boss to know the exact status of things.
See Also: 10 REASONS WHY NOT TO WORK IN A STARTUP IN INDIA TODAY
They always think that you have not put in enough hours.
Bosses almost always believe that every employee that take the work from home option has not worked for the full 100% of the time. Can they be blamed- I am sure that once in a while we would love to take an extended break, a short nap or catch up on our favourite TV shows?
They always wonder if you are actually working.
Work from home is the exact opposite of "What You See Is What You Get". With work from home options, a boss never gets to see what he or she is getting.
Related: HOW TO GET APPRECIATED BY YOUR BOSS IN 1 MONTH!
You can now convince your boss about work from home with ClockIt. With ClockIt employees can now log in and log out from home via the browser. You can use our desktop monitoring tool along with timesheets to convince your boss that work from home is now more productive than ever!
See Also: Companies That Offer Excellent Food Perks You Definitely Don't Get