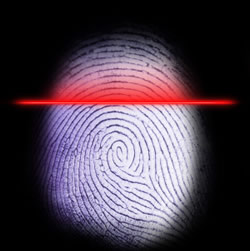 13 May

Why Fingerprint Software is gaining popularity in different organizations?

With the recent improvements in the security system with Fingerprint software, a person is expected to authenticate himself for which he will either need an ID or a password. However, carrying different cards and remembering passwords for each might often be difficult and confusing, and also cumbersome. In this context, an effective and secure identity management system plays a big role, and since no one can forge one's fingerprint – the biometric system has come into existence! It is integrated into the time and attendance software systems in order to keep track of the time and attendance.

Why is it a big hit in the time and attendance monitoring space? Here are the reasons:

Highly Convenient In Nature:
Fingerprint time and attendance software: are getting prominent attendance in recent years mainly due to the fact that they are highly convenient compared to the traditional methods of authentication. Moreover, a person no longer has to carry several identity cards or remember passwords for authenticating his identification. The fingerprint cannot be altered, and it is stored in the software.
Uniqueness & Stability:
As mentioned, one of the major reasons for which fingerprint technology is used is because it is not only unique but also, stable and permanent. Moreover, obtaining a fingerprint is also not difficult. Large numbers of public and private sectors have started utilizing this technology, and they are certainly reaping great benefits out of the same.
Managing Attendance With Fingerprints:
Traditionally, the control of attendants was done with timesheets and time clocks. However, today the need for attendance management has increased and it goes beyond just attendance to provide an efficient work environment for maximizing and motivating employees. In today's human resource system, attendance management occupies a major part and with the use of fingerprint software system, it is expected to get complete punctuality from employees.
Some other automated methods of attendance methods include magnetic stripe attendance system, barcode system attendance, radio frequency identification, and biometric attendance system. Each of these systems is highly efficient, and they serve different purposes, especially the biometric system. The entire process is easy and quick due to which the method has acquired huge popularity in recent years.
Factors That Make Fingerprint Time and Attendance Software a Must-Have for Your Company
Fingerprint time and attendance software is not another typical software.
It is a must-have tool for businesses with employees in remote locations or offices where conventional methods of recording entry and exit are challenging
. The technology reduces the risk of human error and streamlines your HR processes. If you still need to install this software, here are ten reasons you should do it as soon as possible. In today's digital world, businesses have become more dependent than ever on technology. Technology has streamlined processes and made day-to-day operations much more efficient.
Companies implementing technology stand to see several benefits, including increased productivity, decreased operating costs, and better data management
. But all these benefits come with challenges as well.
Fingerprint time and attendance software is an example of an emerging technology that can impact your business if implemented
.
In this blog post, you will learn about the many benefits of fingerprint time and attendance software for your company
.
HR processes are more streamlined.
Fingerprint time and attendance software can
be integrated
with HR software to improve the process of payroll processing
.
When using the fingerprint time and attendance software, employees no longer have to record their start and stop times
.
Instead, they have the option of recording these times with the help of a biometric timekeeping device
.
Employees can enter their login credentials to access the system and record their start, break, and exit times
.
An alarm will
be triggered
when the system detects an employee has been away from their desk for a specific time
. The employee can then log back in and record their break time. The software will update the data and report when the employee has returned to their desk.
HR personnel can also log into the system to view real-time information about employee activity
.
Employees have an easy way to clock in and out.
Using a biometric device to clock in and out is easier than ever. Employees no longer have to search for a wall-mounted time clock. Instead, they can use their fingerprint scanner to record their start and stop times.
Employees can also take advantage of mobile time and attendance apps, which allow them to record their times
.
Some employees may not want to use fingerprint scanners for religious or cultural reasons
. In those cases, employees can use the software to enter their times.
Fingerprint scanners are far more accurate than other methods of recording employee times. The recorded data is less likely to
be affected by
human error. When employees are using a traditional time clock, they may need to correct their times. With fingerprint scanners, there is less chance of this happening.
Employees' time can be better managed.
Time and attendance software can help you better manage employees' hours. You can set up rules that track when employees arrive and leave on specific days. The software will use this data to calculate employees' hours.
You can also use the software to set up alerts when certain employees are away from their desks for an extended period
. This can help you avoid situations where employees neglect their work responsibilities.
Time and attendance software can also help you identify areas where productivity could
be improved
.
Company risk
is reduced by
ensuring accuracy.
When employees are working away from the office, it can be challenging to record their arrival and departure times
. when employees have to register their times, there is always the risk of human error.
With fingerprint time and attendance software, you can reduce the risk of inaccurate data
. The software is accurate and reduces the risk of fraudulent data.
When employees record their times using a fingerprint scanner, there is less chance of human error
.
Fingerprint technology has become an essential part of our daily lives. It is being used for everything from unlocking phones to accessing employee logins.
Fingerprint technology has many benefits in business and the workplace, including increased accuracy, efficiency, and security
.