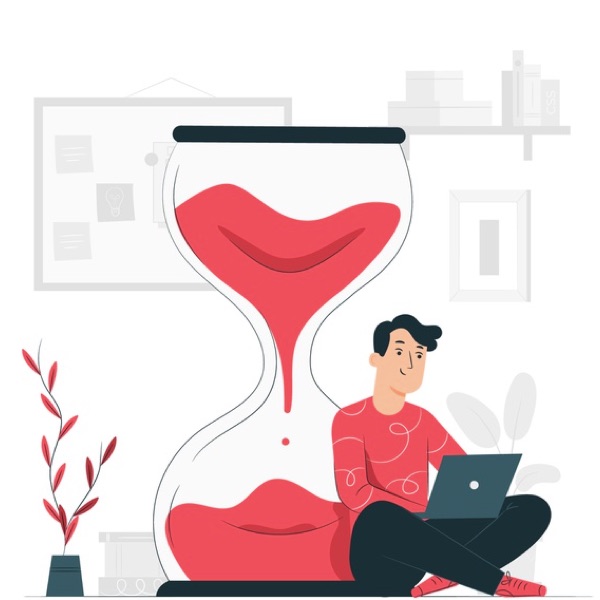 11 Oct

California overtime law 2022
What is California's overtime law?
It is necessary for every worker and employer out there to know all the ins and outs of CA overtime laws. After all, getting to know laws governing overtime pay in California ensures that you work within the boundaries and confines of a responsible employer as a service provider. Even if you are an employee, the CA overtime laws ensure that you get compensated righteously for your work. Well-deserved money paid to the rightful owners is the number one agenda of California overtime rules.
However, there's a lot to learn about the state of California overtime regulations. It is challenging to sift through all the correct information while grasping how overtime pay laws work within the city. This guide's purpose is to understand the basics of California's overtime rules, what it entails, and how it differs from federal laws concerning wages and compensation for double time. This guide is your only answer to any question you might have regarding California's overtime rules.
Even though this guide will help you sift through all the necessary information, it should in no way be taken as legal advice to come to an outcome. Now that we are done with a heads up, let's get started with everything you should know about overtime pay in California.
Basics of California overtime rules
In summary, an employee or a worker of a non-profit, public or private organization should be paid overtime or 1.5 times their regular pay rate when they work 40 hours a week, 8 hours in a day, and for the first eight hours for the 7th day in a row.
For example: If the employee's regular rate of pay is $10 an hour, then the standard overtime pay would be $15 an hour in the overtime period and if the employee reaches the qualifications for double overtime, the pay would be $20 an hour.
Remember, if you are an employer and your employees hold contracts for working three 12-hours shifts or four 10-hour shifts, they are not entitled to overtime pay unless they work 40 hours per week.
In addition, CA overtime laws state that workers who work for more than 8 hours on their 7th consecutive workday or more than 12 hours a day should be paid twice their regular pay rate. That being said, let's talk about the eligibility criterion that the employee must meet to receive a double pay rate or overtime pay.
In California, most employees are entitled to overtime pay, however there are some situations in which your employer does not need to pay overtime. If you fall into one of the categories below, your employer may not need to pay overtime. Employees who are directly employed by the city, county or state. Most employees who are in a union and covered by a collective bargaining agreement.
Eligibility requirements for overtime pay rules in California
As an employee, you must be eligible to receive overtime pay in California. You must qualify to stand in the overtime pay category. Here are the following requirements:
The employee's age must be more than 18 or 16 (if they are permitted to leave school for work)
The employee should be serving a non-administrative role. This means that the employee's duties should include general business operations, inspection, administration of an educational system, and much more. In addition, the employees serving an administrative role in the company must earn a monthly salary that's more than twice the minimum wage for full-time employment in California.
The employee should have a non-executive role in the company. In California, a non-executive role in the company defines as a person who is initially involved in the enterprise's management, can fire or hire other employees, can exercise their right to judgment and discretion, directs the work of more than 2 employees, and much more, that an executive does. 
The employees in the executive post should make twice more than the minimum wage, or else they are ineligible.
The employee must be performing a non-professional role in the company. This means that the employee should be licensed by federal and state law to practice teaching, dentistry, engineering, architecture, optometry, medicine, law, and more. To get a comprehensive view, one must visit the Department of Industrial Relations website and see what a professional role entails. In addition to that, skilled employees must make twice more than the minimum wage criterion.
Out of an estimated 120 million workers in America, almost 50 million are exempt from overtime law. Executives, administrators, and other professionals earning at least $455 per week do not have to be paid overtime under Section 13(a)(1) of the Fair Labor Standards Act . External salespeople (who often set their own hours) are also exempted from CA overtime requirements, as are some types of computer-related workers.
Lastly, the employee must not fall within any other California overtime exemptions.
As long as the employee is eligible and ticks every box of the eligibility requirements, he is entitled to and qualifies for overtime pay. If you are an employer, take a comprehensive look at the eligibility requirements and exemptions to ensure that everyone is being compensated and paid fairly in your company, store, warehouse, etc.
Workweek and workday- How are they defined in the line of work?
Employers, recruiters, and employees often take the terms, work weeks, and work days differently. Therefore, the law has defined what a workday and workweek are. Keep moving forward to sift through their true definition as provided by the law:
How do you define a workday?
A regular working day is equivalent to a workday. It means that it is 24 hours long. However, the work hour does not have to end at 24 or start at 12 if you are doing a 12-hour shift. A workday can begin at any time during the day or night and will be over as soon as 24 hours is completed.
For instance, if you have started your work at 3 pm, the following workday won't start unless it's 3 pm on the clock. The employer has the liability and right to change the schedule at his or others' convenience. However, a change in the schedule should be reasonable and permanent. A blatant attempt to avoid paying double time is not lawful under any circumstances.
How do you define a workweek?
Like a workday, a workweek is defined as 7 full days, with one day having 24 hours. In simpler words, a week has 168 consecutive hours.
Unlike a workday, the work week can begin on any day and at any time but as soon as the 168 consecutive hours are up, so is the workweek. Just like a workday, the workweek schedule can be permanently changed by the employer too. However, not avoiding blatant change can lead to an employer mistreating the employee in terms of wages.
Employees working in the state of California are required to meet certain qualifications to be eligible for overtime rates.
These definitions are clear and should be enough to clear any confusion between a workweek and a workday. However, the important thing as an employer is to not mess around with the workday or workweek schedule to violate California's overtime rules. Under-paying the employees is a crime in itself.
You can also check out our other articles that speak about the different types of workweeks that you can implement in your organization. Know more about the 4 day, 5 day and 6 day workweeks. 
California overtime calculation- How is overtime pay calculated in California
To avoid conflicts among employees and employers, there are policies on calculating overtime pay using a California overtime calculator.
California overtime law suggests that employers should calculate the payment based on the regular rate, not the hourly wage, to find an overtime pay rate. The regular pay rate includes the compensation and the hourly wage that an employee is entitled to receive. Calculating the overtime pay using only the hourly rates is unlawful in the eyes of state and federal governments.
Under California's overtime law 2022, employers should calculate overtime pay based on the regular rate of pay and not the hourly wage. The regular rate of pay includes the hourly pay as well as other types of compensation including commissions, production bonuses, piecework earnings, and the value of meals and lodging.
For instance, if the employee is on hourly wages, the overtime pay is calculated using the regular pay rate, regardless of the company he works for. If the employee's regular pay rate is $10 for an hour (compensation and hourly wage included), then the standard overtime pay rate should be $15 per hour if he is working double overtime. If he is eligible for an overtime pay rate, he should be paid $20 per hour.
On the other hand, if the employee is paid annually and qualified for overtime, then his annual salary should be first divided by the number of weeks each year, which is 52, and then by 40.
Sometimes, an employee receives two different pay rates during a workweek. In such a situation, the employer must take a weighted average of multiple pay rates.
The overtime pay rate in California is only calculated for the days when the employee showed up for work and completed his shift. For instance, if the worker took a leave for 8 hours, these hours won't count as overtime hours.
The reason is that if they have taken off during any week or day, they are not working for 40 hours per week. To qualify for overtime pay, the employee must be at his workplace for 40 hours per week.
In addition, the California overtime rules govern the employers to pay the employees by the next paycheck.
However, the FLSA does not require extra pay for nights or weekends. Can an employee waive his or her right to overtime compensation? No, an employee cannot waive his or her right to overtime compensation. Under California overtime law, an employer must pay its employee overtime compensation notwithstanding any agreement to work for lesser wages. What to do if my employer doesn't pay me my overtime wages? Under such circumstances, you can file a wage claim with the Division of Labor Standard Enforcement office. Additionally, you can also file a lawsuit in court against your employer for faulting on the overtime pay.
It's a good thing for employers that employees in California prevent them from knowing they are accruing overtime. This means that employers can refuse the overtime in advance, leading to no confusion in the future.
California overtime rules- Rules about Mandatory overtime and authorization
An employer has the right to refuse overtime work and authorize it. If the employee is willing to do overtime at this job, he must inform his manager or the employer and leave the decision to him. It is then up to him to refuse the request or accept it.
However simple as it may seem, this law gets tricky when you add the Fair Labor Standards Act. This act clearly states the employer has to pay for overtime regardless of the authorization of overtime work.
In theory, if you are looking to work peacefully under your employer, you must discuss overtime authorization weekly. The employer should do their best to live up to the overtime contract or agreement laid out beforehand.
Legally, the employers are liable to pay the workers overtime even if the overtime was not authorized.
If an employee refuses overtime in California, there's no legal law to support his decision. However, there are limitations on time and hours when it comes to employees working overtime. Technically, there are some restrictions laid out by union councils, contracts specific wage orders, and varying company policies.
In California, employees cannot prevent their employers from knowing that they are about to accrue overtime. Employers should, in theory, have the opportunity to refuse or authorize overtime requests in advance. For more information about unauthorized overtime, see: Do I have to pay employees for unauthorized overtime? Employees cannot opt out of receiving overtime payments. If they are eligible for overtime payments under California state law, they must receive them.
But the best way is to do thorough research before requiring your employees to work overtime. For instance, you have no right as an employer to force an employee to work for 10 hours more during a workweek if the company policy is against it.
How does overtime work in California- Common misconceptions about overtime California laws
Ca overtime laws can be overwhelming and confusing for both the employee and an employer. Here are some common misconceptions about these rules that one must overcome as an employer or as an employee:
Professional employees do not get double time.
The term 'professional' here can seem a bit confusing. Some people believe in the myth that professional employees do not qualify for overtime. Some people think that anyone who works as an architect, engineer, doctor, insurance agent, or programmer does not get overtime as stated by the overtime laws of California.
It is better to look up the term 'professional employee' before battling a legal case over overtime in California. Even professional employees can serve overtime if they wish to or are authorized by their employers.
Salaried workers do not get overtime.
A big misconception governing overtime rules is that salaried employees do not qualify for overtime. Having a salary is not an overtime exemption. Many people are getting a salary and doing overtime because they have no exemptions.
Travel time does not count.
Employees are not paid for travel – leaving from and to their workplaces. However, if an employee travels to one workplace from another, it's all considered overtime. For instance, if the company sends an employee on a business trip by plane, the time spent on the aircraft is considered overtime.
Wrap up
Double-time California law is implemented to protect the rights of an employee as well as an employer. It simply means that all employees who fall under the eligibility criterion can work overtime. For that, they should be paid as per the overtime rate in California.
When an employer violates the overtime rules, there are lawful remedies to ensure that the employee gets fairly compensated. If the employee does not get the owed overtime money, he has the right to file a lawsuit against his employer and collect the damage for being discriminated against at the workplace.
Using a tool like ClockIt will help you to automate your payroll. Out timesheet apps work on mobile, web, kiosk, chat apps, biometrics and will capture all your employee work hours in real time. With our reporting tools, you can have payroll reports ready within minutes and avoid the hassle of manual timesheets and spreadsheets.