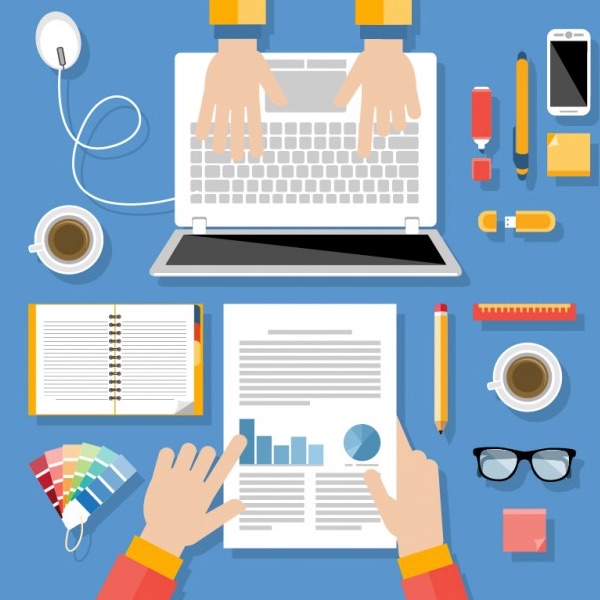 20 Feb

5 steps to efficiently invoice clients that contractors and 1099 should follow. [Track Tasks & Projects]

Time is money, and you need to get paid for all the effort that you put in as a contractor or as a 1099 worker. Making sure that you get paid by giving timely reports along with clear and concise information is more of an art. By using the right tools you and a clean process will ensure that you are paid on time always with minimum roadblocks.
STEP 1: TRACK TASKS
Always track all your tasks. This may feel like a pain to do, but it goes a long way when you have to invoice clients. As time passes, you will get more comfortable with tracking your tasks. This will help you become more productive and you will know exactly where your entire day has gone. Tracking tasks will also help you understand areas where you need to improve or even which tasks need to be handed over to someone else because it takes up too much of your time.
Here are a few tips.
Make sure that you elaborate on what you have worked. Don't be worried that your sentences are too long. Trust me you will have a more meaningful invoice.
Ensure the tracked time is correct. Make changes if needed. During the early days, it's easy to get distracted, watch a video on YouTube, take a tea break etc. You don't want to be billing your clients for this. No client is going to pay for your tea break and your YouTube screen time.
Always check your end of day task report. By doing this every day for minutes will save a bucket load of time at the end of the week or month when you need to invoice your client.
STEP 2: GROUPS TASKS WITH JOB CODES
Group your tasks with JOB CODES. Job codes will help your clients understand where you have spent your hours. This will also help you and your client easily visualise the project by job codes. Job codes is also a good way to break down your project into smaller manageable chunks that will help you organise your billing and invoices.
STEP 3: MANAGE YOUR PROJECTS
Group all your tasks and job codes neatly under each project. This will help you generate reports easily and make invoicing clients super easy. By organizing your projects, you can run custom reports for each project, job code and even tasks. If you run multiple projects at the same time, be sure to organize them with clear job codes and project names right at the start. This will avoid a lot of confusion in the long run.
SETP 4: REPORTING
Setting the frequency of your payments is the most important aspect of your work. Weekly and 2 week payments are the most preferred as you can measure the outcome of your work weekly and tweak your process as time goes along. You can get feedback and tweak your process weekly. Although a monthly payment frequency is not bad, it may take you longer to see the benefits of your work.
With each client, you should always pick a calendar date or two and set the billing expectations in your contract. It's also a good idea to highlight the due dates for each invoice.
Build an invoice format that does not change and is easy to read. When you organise your projects, job codes and tasks from the start, you will have an invoice in which no item can be disputed.
Always send your invoices on a regular schedule and on time. No one likes to part with money and you should never give them a reason to. Any delays in sending invoices will have a cascading effect on your revenue. If you follow a monthly billing cycle, the effects can become worse.
As you scale and you handle many projects, reporting and invoicing is going to become a task on its own. This is when you should look at outsourcing this or getting someone full time to do it for you.
KNOW MORE ABOUT CLOCKIT PROJECT AND TASKS TRACKING
STEP 5: VERIFY EVERYTHING
Always verify your invoice in detail before sending it to your client. If you have communicated well with your client, they will have very little to dispute. This is where the weekly billing outshines the monthly billing. Making mistakes with your invoice will only put your clients on high alert and will scrutinize every bit your work. It only befitting to run through the invoice for 5 minutes before sending it over. Any payment delays are only going to frustrate both you and your client.
As you work with your clients and establish a relationship, you will be able to understand their expectations.
It's tough to get the job done at hand. By making small improvements to your process, you can ensure that you spend minimum time with billing and invoice clients easily.