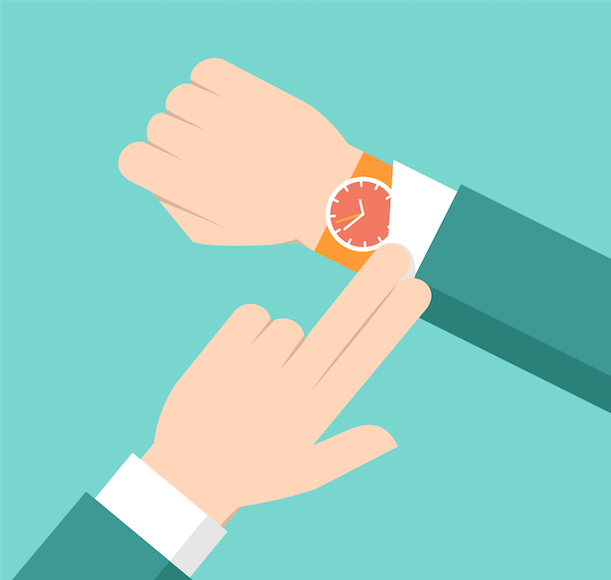 28 Mar

Being Punctual

It's 11:30 am on a beautiful Monday morning and you still see employees walking into their cubicles and discuss yesterday's cricket match – late by 2 hours and 30 minutes! Despite all our efforts people continue to default on their time clock.'Being Punctual' has made it's space in your leadership meetings as well, yet you see no change. Is this what you have been observing for a while? If you are nodding your head in agreement, read to know how can you monitor time and attendance without being a 'bad cop'.

Every place you go, be it a restaurant, a spa or a fast food joint, you will notice a biometric attendance system to record time and attendance. Time and attendance management forms an important part of any business, small or big. It not only helps in calculating payroll based on employee's work hours and day offs but most important of all, it helps businesses remain compliant with federal and state labor laws. However, most professionals approach this aspect the wrong way and fail to understand that 'TIME' is a company's most valuable resource.

 
THE CHALLENGE
Getting employees to come to work on time has been a challenge from the age of industrialisation to the today's internet age despite biometric attendance system and integrating attendance to the existing time / attendance recording device through Access Card devices. And I would see this as the only reason for an increasing demand for requirements for time and attendance management solutions by small and medium businesses that are driving startups like ours to focus on offering products catering to this market which has a very less impact on your operating expenses, and gives you a complete insight into each employee's record with a detailed report everyday!
If I am a business owner or head of a business line and I was reading this blog, I would wonder, what is so great in this anyway? There are numerous proven platforms available in the market to cater to this yet I have to ask my HR executive/ accountant to pull out the report for me and then do some analysis before it is handed over to me to get my conversations with the employees started!
WHAT IF…
You don't have to do any of it and both you and the employee receive a daily report giving you and them an insight into their time clocked in and their performance index for the day!! Won't that be wonderful? Imagine all the hours that is spent on extracting a report and doing an analysis, can be channelized to something more important. And most important of all, when it is all automated and the person who defaults on this is the sole responsible person…it gets so easy to have a conversation on 'Being Punctual' with him or her and not make it an hour long discussion with the leaders!  Afterall, 'TIME' is the scarcest resource right?
Share your experiences and let us help each other in introducing 'BEING PUNCTUAL' as a value in the organization!