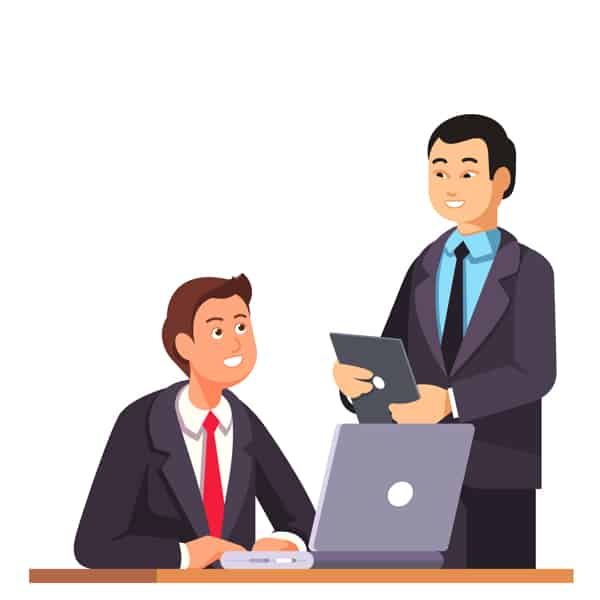 04 Apr

10 Benefits of using a Payroll Calculator [Save Money]
What is a Payroll Calculator?
A payroll calculator is a tool used to calculate the salary, taxes, deductions, and net pay of an employee. It may also incorporate additional variables such as hours worked, overtime, benefits, and so on. A payroll calculator is often used by businesses to manage their payroll systems and ensure that employees are paid correctly.
Payroll calculation (Calculator) is one of the most stressful tasks for any business owner. There are many things to remember, keep track of, and deal with. But luckily, you don't have to do it alone. The last thing you want to happen is to make a mistake when dealing with payroll. After all, these calculations affect your employees. , some great tools can help you simplify this process and avoid potential mistakes. If you still use a spreadsheet or manual calculations to perform your payroll processes and accounting, then this article is for you! Keep reading to discover the ten benefits of calculating your payroll online.
TAKES LESS THAN 15 MINUTES TO IMPLEMENT A TIME CLOCK SOLUTION
Implementing a time clock solution to maintain accurate time and attendance records is easier than you think. It takes just 15 minutes to create an account, adds your employees, and get started. We feel this should be your first step in starting a business. Have a good time clock solution like ClockIt, you will save money in your business from day one. Our time card calculator and payroll calculator will give you accurate work hours, break hours, lunch, and overtime hours in seconds.
Assuming you already have a basic payroll process and calculation ready for employees, you can set up a time clock solution. There are various cloud-based time clock solutions out there that can be implemented in less than 15 minutes. It's best to choose a time clock solution with integrations with payroll software such as Zoho, Quickbooks, Gusto, etc. You can tie the time clock software with the payroll calculation. Most of these payroll software solutions have an option to select a time clock solution during the setup process.
Also Read: Benefits of using a time clock software. 
GET PAYROLL DONE IN 5 MINUTES WITH A PAYROLL CALCULATOR.
Our payroll calculator will give you accurate calculations for work hours, break hours, lunch breaks, and overtime hours in real time. You can simply log in to your account and generate accurate payroll in seconds. Our time card calculator ensures that all hour calculations are accurate by taking into account a variety of parameters like overtime rounding, breaks, etc. So we are certain ClockIt time clock will not only save you a lot of time to run payroll but also save you labor costs.
If you are using a spreadsheet to perform your payroll calculations, you will most likely take over an hour to complete these calculations. A payroll calculator will take care of all the necessary calculations, and you can get the results in a couple of minutes.
These payroll calculators are designed to simplify your payroll process and reduce the need for manual calculations. One of the most popular payroll calculators is the ClockIt payroll calculator. It's a great payroll calculator that can help you complete your payroll in less than 5 minutes. This payroll calculator is a very robust solution that can handle any business.
It has integrations with all the necessary accounting solutions, such as Quickbooks and Gusto. It also has a straightforward and visual user interface that makes it easy to use. And best of all, there is no need to download or install anything. Go to the ClockIt Website, sign up and start using this payroll calculator immediately.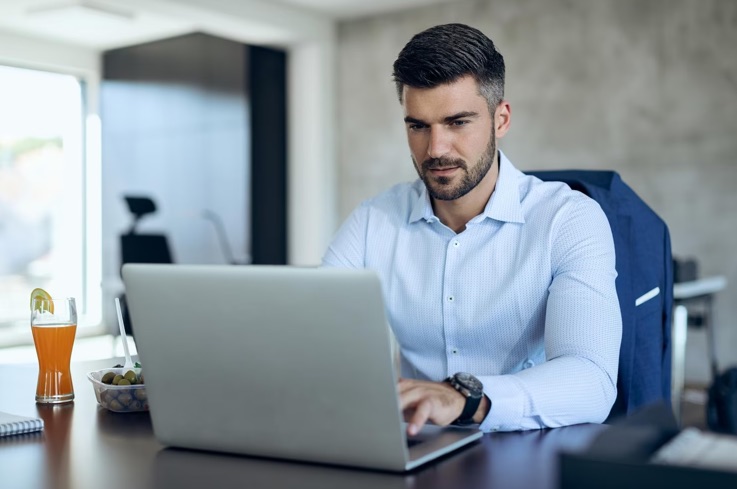 EMPLOYEE SELF-SERVICE
You can allow your employees to review their work hours, break hours, lunch, and overtime hours. This builds trust with your employees since you are being transparent and upfront about their hours. By sharing the payroll calculator with your employees, you are also avoiding confusion that may arise later. Since employees have access to their hours, they are always clear on the calculated hours. If there are any discrepancies, the chances of sorting them out earlier are higher and hence lead to less lesser conflicts. When employees use a time clock, they are responsible for clocking in and out.
This is especially useful when it comes to the issue of clocking in late or clocking out early. With a time clock, employees don't have an excuse to clock in late because they can't get their time sheets signed. And employers don't have a reason to let their employees clock out early because they have to sign off on time sheets. The employee self-service feature allows employees to view their timesheets, print them out, sign them and submit them. This feature makes it easy for employees to track their hours and maintain a record of their work hours. It also helps you verify their hours, even if they are clocking in from home or remotely.
ACCURATE WORK HOURS, BREAK HOURS, LUNCH BREAKS, AND OVERTIME CALCULATIONS FOR ALL YOUR EMPLOYEES
Our payroll calculator with our awesome time card calculator will ensure that you get accurate payroll calculations. Moreover, these calculations happen in real-time based on the employee clock in and clock out. Employees can also request a correction on their time card and you can set an approval workflow. ClockIt time clock will also account for all the breaks and give you the totals.
By having an automated system you can save hours in admin costs and overtime hours that get accumulated over time. A time clock at your office makes tracking employees' work hours easy. The employee can clock in and out of work, and the time clock will keep track of all the hours. And it will track break hours, lunch hours, and overtime hours. All you need to do is set up the time clock to know when breaks start and end and what type of breaks employees get. This will make it easier for you to calculate accurate work, breaks, and overtime hours.
SAVE MONEY WITH OVERTIME ROUNDING AND AVOID ACCUMULATED OVERTIME HOURS.
ClockIt time clock software can automatically round hours for all your employee based on your overtime rounding rules. This rounding feature will help you save a lot of money on labor costs. Imagine just 10 employees can add up to nearly 100 hours a month if you do not have a rounding overtime policy in your company. Many companies don't calculate overtime because they don't know how many hours their employees work each day or week.
Even if they know the hours, they are too lazy to write them down on a timesheet and calculate the overtime hours. As a result, they often accumulate overtime hours, which they don't pay their employees for. With a time clock solution, you can round up employees' hours and save money. You can also make overtime hours easy to track and check. You can know how many overtime hours employees have accumulated and decide when to pay them for it.
A TIME CLOCK BRINGS WORK DISCIPLINE AND HELPS EASILY IMPLEMENT AN OFFICE TIMING POLICY.
By having a time clock in your company, you can build excellent timing discipline with minimum effort. A time clock ensures that all your employees comply with the policies of the company. All you need to do is spend 15 minutes to set everything up and you are good to go. Since ClockIt time clocks is an automated system, employees simply can review their hours and have regular updates rather than reaching out to the admins. This keeps the time clock process very simple and effective.
An office timing policy is a great way to bring work discipline and help you implement your company policies. These policies might include sufficient break times, lunch times, etc. With a time clock, you can monitor and enforce these policies. You can even create custom rules and automation for specific procedures. For example, you can create a rule that logs an employee out of the time clock after 30 minutes of break time. Or a rule clocks an employee in after a 30-minute lunch break.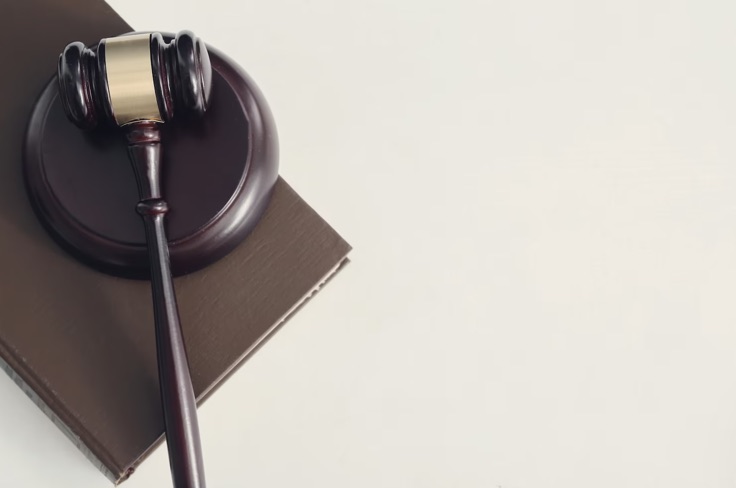 IN MOST COUNTRIES, IT'S MANDATORY TO MAINTAIN TIMESHEET REPORTS.
In most countries, it's mandatory to maintain timesheet records. We feel even though it may not be mandatory, it is always a good practice to keep a timesheet calculator. Having a payroll calculator and a time card calculator for your business will ensure that you are always compliant and trouble-free. In our experience, we have seen so many companies benefit from a time clock.
This is partly because a time clock solution also comes with a lot of additional features that you can integrate into your business from day one. You might not know this, but it's mandatory to maintain timesheet reports in most countries. Employees often need these reports to claim income or expenses. But they are also usually required by companies to apply for work visas or work permits. Some companies refuse to hire employees without these timesheet reports. With a time clock solution, generating these reports and keeping them as part of your payroll records is easy.
Also Read: Worldwide Labor Laws
AVOID EXPENSIVE EMPLOYEE CONFLICTS RELATED TO PAYROLL CALCULATIONS AND TIME CARD REPORTS.
Since employees have updated about their work hours, you can easily avoid conflicts. Even if there are any issues related to work hours, employees generally tend to resolve them before the payroll processing. This is highly beneficial as employees take the responsibility to correct any errors in the work hours, break hours, and overtime hours. This completely eliminates expensive conflicts and loss of trust between the employee and the employer.
ALLOW CLOCK-IN CLOCK-OUT WITH THE WEB, MOBILE, SLACK, KIOSK, BIOMETRICS, ETC.
Using a time clock software will enable all your users to clock in and clock out using many ways. This means that you can fully avoid spreadsheets and decentralize your time and attendance tracking. By doing so you will save a lot of time to run payroll. This is how we encourage companies to run payroll in 5 minutes. The worst thing to an employer is having employees dispute their payroll calculations and time card reports. Such disputes are often expensive, time-consuming, and stressful for all parties involved. With a time clock solution, you can avoid such conflicts. Employees can see their time card reports, and they can dispute them if needed. You can also use the time card reports to perform a weekly payroll calculation.
ADDED FEATURES ALONG WITH A PAYROLL CALCULATOR.
By using a time clocks software you are in the same league as companies that have been using such systems for years. Because a time clock system has many features, you can be assured to have access to the same features from day one. This means that you would become compliant easily even though you may be a small company. Small company or not, you have the same time clock system that is powering thousands of businesses worldwide.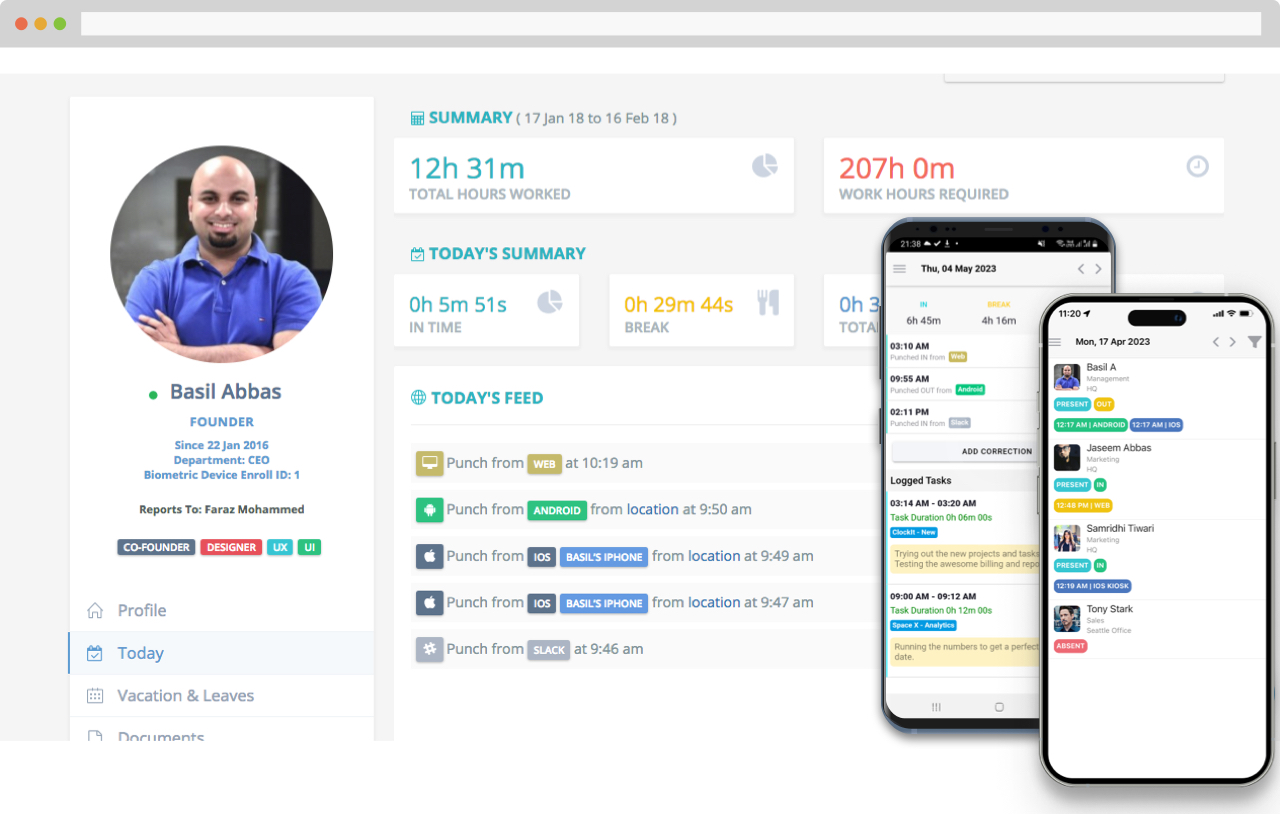 ALLOW CLOCK IN CLOCK OUT WITH THE WEB, MOBILE, SLACK, KIOSK, BIOMETRICS ETC.
A time clock is a great way to track employees' work hours. You can implement a time clock solution in the office or even at home if you work remotely. There are various time clock solutions, most of which allow you to clock in and out with the web, mobile, Slack, Kiosk, Biometrics, etc. You can select a time clock solution based on its features, integrations, and costs. You can also choose a solution that's easy to implement and can be up and running in no time.
CONCLUSION
A time clock solution makes it easy to track employees' work hours and perform a weekly payroll calculation. It also helps you implement an office timing policy, generate timesheet reports and avoid employee disputes related to payroll calculations and time card reports. There are many benefits to calculating your payroll online; these are 10. If you are still doing manual time tracking and payroll calculation, you need to switch to a time clock solution as soon as possible.