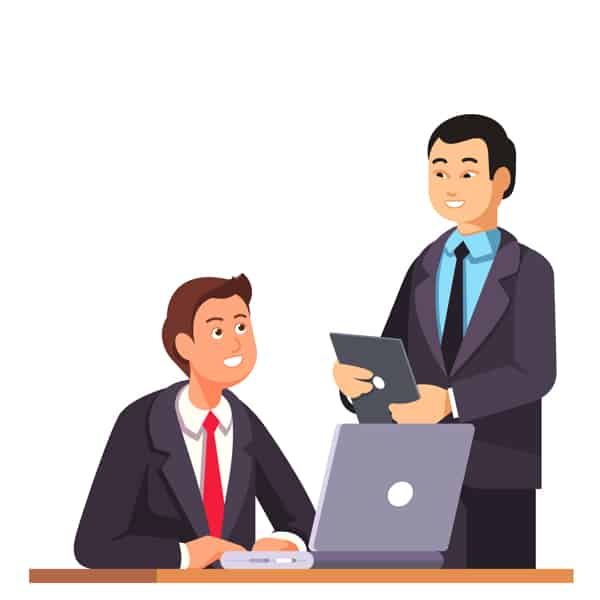 04 Apr

10 benefits of using a payroll calculator [Save Money]
Takes less than 15 minutes to implement a time clock solution
Implementing a time clock solution to maintain accurate time and attendance records is easier than you think. It takes just 15 minutes to create an account, add your employees and get started. We feel this should be your first step in starting a business. Have a good time clock solution with like ClockIt, you will save money in your business from day one. Our time card calculator and payroll calculator will give you accurate work hours, break hours, lunch and overtime hours in seconds.
Get payroll done in 5 minutes with a payroll calculator
Our payroll calculator will give you accurate calculations for work hours, break hours, lunch breaks and overtime hours in real-time. You can simply log in to your account and generate accurate payroll in seconds. Our time card calculator ensures that all hour calculations are accurate by taking into account a variety of parameters like overtime rounding, breaks etc. So we are certain ClockIt time clock will not only save you a lot of time to run payroll but also save you labor costs.
Employee self-service
You can allow your employees to review their work hours, break hours, lunch and overtime hours. This builds trust with your employees since you are being transparent and upfront about their hours. By sharing the payroll calculator with your employees, you are also avoiding confusion that may arise later. Since employees have access to their hours, they are always clear on the calculated hours. If there are any discrepancies, the chances of sorting them out earlier are higher and hence leads to less lesser conflicts.
Accurate work hours, break hours, lunch break and overtime calculations for all your employees
Our payroll calculator with our awesome time card calculator will ensure that you get accurate payroll calculations. Moreover, these calculations happen in real-time based on the employee clock in clock out. Employees can also request for correction on their time card and you can set an approval workflow. ClockIt time clock will also account for all the breaks and give you the totals. By having an automated system you can save hours in admin costs and overtime hours that get accumulated over time.
Save money with overtime rounding and avoid accumulated overtime hours.
ClockIt time clock software can automatically round hours for all your employee based on your overtime rounding rules. This rounding feature will help you save a lot of money in labor costs. Imagine just 10 employees can add up nearly 100 hours a month if you do not have a rounding overtime policy in your company.
A time clock brings work discipline and helps easily implement an office timing policy.
By having a time clock in your company, you can build and excellent timing discipline with minimum effort. A time clock ensures that all your employees comply with the policies of the company. All you need to do spend 15 minutes to set everything up and you are good to go. Since ClockIt time clocks is an automated system, employees simply can review their hours and have regular updates rather than reaching out to the admins. This keeps the time clock process very simple and effective.
In most countries, it's mandatory to maintain timesheet reports.
In most countries, it's mandatory to maintain timesheets records. We feel even though it may not be mandatory, it is always a good practice to keep a timesheet calculator. Having a payroll calculator and a time card calculator for your business will ensure that you are always compliant and trouble-free. In our experience, we have seen so many companies benefit from a time clock. This is partly because a time clock solution also comes with a lot of additional features that you can integrate into your business from day one.
Avoid expensive employee conflict related to payroll calculations and time card reports.
Since employees have updated about their work hours, you can easily avoid conflicts. Even if there are any issues related to work hours, employees generally tend to resolve them before the payroll processing. This is highly beneficial as employees take the responsibility to correct any errors in the work hours, break hours and overtime hours. This completely eliminates expensive conflicts and loss of trust between the employee and the employer.
Allow clock in clock out with the web, mobile, Slack, kiosk, biometrics etc.
Using a time clock software will enable all your users to clock in clock out using many ways. This means that you can fully avoid spreadsheets and decentralize your time and attendance tracking. By doing so you will save a lot of time to run payroll. This is how we encourage companies to run payroll in 5 minutes.
Added features along with a payroll calculator.
By using a time clocks software you are in the same league as companies that have been using such systems for years. Because a time clock system has many features, you can be assured to have access to the same features from day one. This means that you would become compliant easily even though you may be a small company. Small company or not, you have the same time clock system that is powering thousands of businesses worldwide.