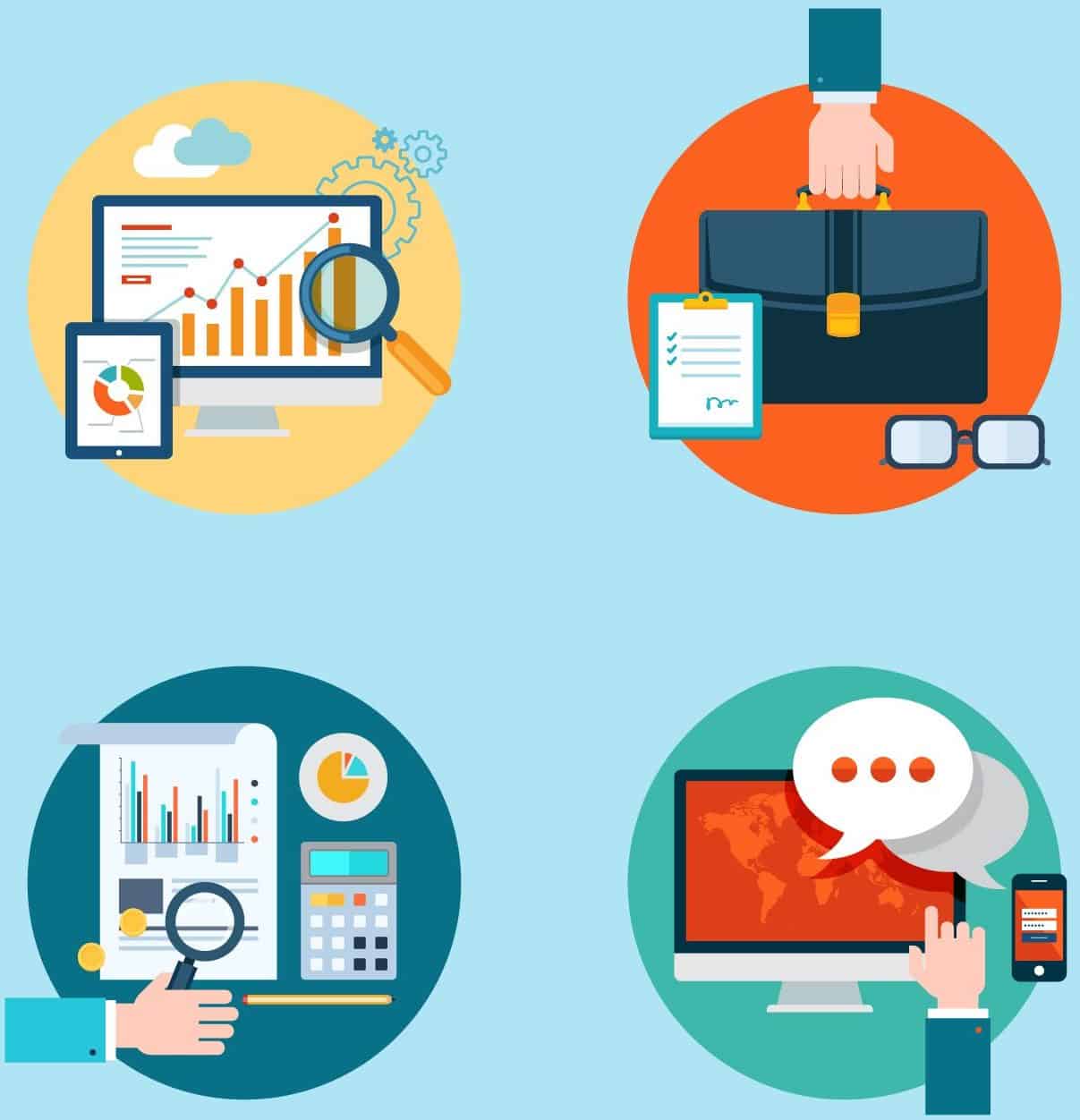 08 Jun

Facts You Didn't Know About Time & Attendance Software
Purchasing time and attendance software may not be the first thing small business owners think of when considering ways to achieve their expected revenue growth. While we've allowed technology to transform the way we communicate and conduct our business transactions, T&A software has been slow, forcing employees to recount their work days and hours manually, often days later. Resistance to making the switch to an automated T&A system is often due to a lack of knowledge on the subject, usually pertaining to the cost, usefulness, and prevalence of the software.
Listed below are a few facts about time and attendance software that will convince you to upgrade the system for your small business to ClockIt.
LACK OF USAGE OF AUTOMATED TIME AND ATTENDANCE SOFTWARE, DESPITE OBVIOUS FINANCIAL ADVANTAGES.
While there are entrepreneurs who manually manage their time and attendance, thereby being vulnerable to errors during payroll processing, there are companies who have installed expensive T&A software, yet have to work on spreadsheets during payroll time.
BUSINESSES THAT AUTOMATE THEIR WORKFORCE SEE REDUCTIONS IN TIME SPENT ON ADMINISTRATIVE TASKS AND ON ERRORS
Most businesses spend between 30-50% of total operation cost on labor.  This comprises of the largest one expense category for most small business owners.  Handling time and attendance records are necessary to give an accurate picture of the cost involved in maintaining an engaged workforce and the overall success of your business.
ONE CAN CALCULATE THE AMOUNT OF TIME SAVED BY SWITCHING FROM MANUAL TO AUTOMATED T&A
Industry research states that on average, the supervisor takes seven minutes to calculate time-card data for each employee every payroll cycle. With that time eliminated thanks to automation, some companies have found that calculating payroll takes less than a quarter of the time that it used to.
TIME FRAUD IS SURPRISINGLY PREVALENT IN THE WORKPLACE
Employees often steal time by falsifying time records, "buddy punching" and not clocking out for unpaid breaks. In an organization, more than 50% of hourly employees punch in and out earlier or later than scheduled.
FILLING OUT TIMESHEETS IS NOT ACCURATE
The majority of the timesheets filled out by employees are only "somewhat accurate."
Did you know? Moving from a weekly to a daily system would recover $52,000 per professional, per year, in billable time!
AUTOMATED TIME AND ATTENDANCE KEEP YOU COMPLIANT WITH THE LAW
New regulations from laws require understanding who has qualified for a specific benefit and the time period, this task can be made easy by having automated data that can easily be referred to.
AUTOMATED T&A ENABLE EMPLOYEE SELF-SERVICE KIOSKS
Self-service kiosks for time and attendance software allow both employees and supervisors to look up hours logged on, improve accuracy, and show increased engagement in their work.
Making the upgrade to automated T&A software will completely erase the inefficiency of the manual T&A -keeping system. To know how to make this transition, click here.
Did you know that businesses in the United States lose an estimated $50 billion per year due to employee time theft
? Also, the adoption of cloud-based software continues to expand across various industries.
A recent survey found that 69% of respondents either use or plan to use cloud services to store data and applications by 2020
. Businesses must understand what to look for when evaluating time and attendance software.
In this article, we'll provide valuable insights so you can determine which software solutions are best suited for your business needs
.
What is Time and Attendance Software?
Time and attendance software enables organizations to track employee attendance, manage payroll data and generate accurate reports
.
It's used to track the attendance of hourly employees and is often integrated with payroll software
.
Additionally, time and attendance software often offer mobile capabilities to allow employees to enter their hours from their smartphones or tablets
.
T&A software allows administrators to manage shift patterns, create exceptions,
monitor
attendance, and generate analysis
.
Although there are different types of T&A  software, web-based or SaaS solutions are the most popular
.
T&A software provides organizations with the necessary tools to track when employees start and end their shifts
. It also keeps track of their breaks and allows managers to approve time off requests.
Why You Should Care About Payroll Data Quality
Employee time and attendance data are critical to ensuring accurate payroll calculations.
If data is inaccurate, it can lead to incorrect payroll tax deductions, overpayments, underpayments, and fines
.
To provide specific payroll tax deductions, you should review employee T&A data to ensure accuracy
.
One way to do this is to compare the time and attendance data to payroll data to see if there are areas of potential errors
. If there are errors, you should correct them before calculating payroll taxes.
8 Signs You've Chosen the Right Time and Attendance software
You can track employee attendance in real-time. You can see which employees are away from their stations, lingering in the restroom or if they are out on leave. You can also see if employees are clocking in early or working past their scheduled hours.

These features can help you to identify which employees may be abusing sick leave or vacation time

.

You can access attendance and payroll data anytime, anywhere. This enables you to resolve issues and avoid fines. Also, it helps you to meet government reporting requirements.

You can generate detailed reports to help you make informed decisions.

You can use these reports to track attendance, identify attendance trends, manage leave and view payroll data

.

The time and attendance software you select integrates with other business apps, such as your HRIS, payroll, and leave management systems

.

You can onboard new employees.

Time and attendance software can help create an onboarding checklist that new employees can follow to enter their timesheets

. This checklist can help new employees to complete their timesheets the first time.

The time and attendance software you select is easy to use and has an intuitive user interface. You want employees to

be satisfied

with the T&A process.

You can trust the T&A software you select since it comes from a reputable vendor with a proven track record

.
4 Things to Be Aware of When Evaluating T&A Software
You should select a vendor that offers a variety of time and attendance software solutions to accommodate the needs of various business sizes, industries, and workforce compositions

.

Make sure the time and attendance software you select includes features such as scheduling and leave management capabilities

.

Take the time to understand how the time and attendance software you select works.

Some T&A software solutions offer a free trial period so you can test the software before you buy it

.

You should select a time and attendance software solution that offers robust security features, such as two-factor authentication, end-to-end encryption, and data encryption at rest

.
2 Key Things to Look for in Time and Attendance Software
Functionality –

How can your employees enter their time? Are the time and attendance software simple enough, so they only make a few errors? Do time, and attendance software integrate with HR software?

Do the T&A software have the features you need to manage attendance, such as scheduling and leave management capabilities

?

User experience –

How easy is the T&A software to use? Do the T&A software have an interface? Does it have helpful visualizations?
3 Simple Steps to Finding the Right T&A Software
Create a list of your company's functionality and user experience requirements in time and attendance software

.

You can also use our checklist to help you gather important information about T&A software solutions

.

Narrow your list of time and attendance software solutions down to two or three candidates

. Refrain from relying on your first impressions.

Instead, use our tips to dig a little deeper and gain a more comprehensive understanding of each solution you're considering

.

Ask to demo each time and attendance software solution on your shortlist.

This will give you a better idea of how the software works and whether it meets your outlined requirements

.
The time and attendance software you select impacts more than attendance. It also impacts payroll and HR administration processes. That's why investing some time into finding the right solution is essential.
Choosing a time and attendance software solution that meets your needs can help you boost employee engagement
.
It can also help you to improve payroll accuracy, follow government regulations and reduce administrative costs
.