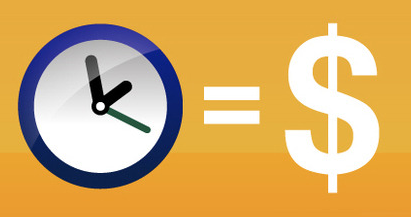 02 Jun

Is your Payroll Time Clock Optimized?

Apart from gaining experience in your field of interest, what is the best thing of working? Obviously, the money comes in at the end of the week or month, right? But, imagine the plight of that HR person who has to run through spreadsheets calculating your punch in/out time, the leaves you took that month – it's quite a hassle and a wastage of both time and money for the organization!

Even with the new time and attendance solutions, employees find loopholes in the system and maneuver around in their best interest.

ClockIt: Payroll Time Clock has an array of features to help managers/employers manage employees and track employee hours. Some of the best features include:
Employee Management:
With the payroll time clock software, managers can now easily monitor the number of hours the employee has put in for the day.  Automating the system has helped eliminate manual errors and ensures that employees meticulously report their hours.  The application will notify both the managers and the employees of the required number of hours, working on a real-time basis. This also helps keep track of employees clocking in at times they are not assigned to any task.
Payroll Calculation
Generating a report to calculate the hours worked by each employee is no longer a Herculean task.  The software extracts hours worked and overtime hours with a click of a button. Additionally, the report also helps the manager with data analysis.
Reporting and Payroll Calculation Made Easy
ClockIt uses the latest technology to ensure time clock reporting and payroll calculations are easy, accurate, and compliant. In addition to the helpful features, this time and attendance software is secure and convenient to use.
Integrating ClockIt with your time and attendance hardware, it will not only save endless hours calculating time cards and working on complicated spreadsheets, but will also save employers, managers, and HR professionals time and money.
Today's businesses need to be strategic and focus on how technology can streamline processes and save money
. In this article, we'll talk about how you can optimize your payroll time clock to save money.
We know that the time you spend on payroll processes impacts the financial health of your business
. After all, employee wages are a top operating expense for most companies. So, spending too much time on your manual payroll process or not tracking hours will save you money. This blog post will give you ideas on optimizing your payroll time clock to save money and reduce stress.
Look no further: The following tips will help you put in place an efficient, accurate, and fast system to have more time for other priorities in your business
. Read on to learn more about optimizing your payment time clock to save money…
Track employee hours with a time clock
First, you need to know how many hours employees are working. An easy way to do this is to track employee hours with a time clock.
With the help of a time clock, you can track administrative workers (such as HR or finance) and managers who are not involved in manufacturing your product or service
.
This helps you to track the following information: When employees clock in and out, the total number of hours worked each week, paid time off, and other details related to their employment
. It also helps drop the need for paper timesheets for administrative staff.
Automate your payroll process
If you're still calculating payroll, it's time to switch to an online payroll solution. When you have an automated system, it will save you time so that you can focus on other priorities. Moreover, you'll have more accurate calculations because you can access more data. Automated payroll systems allow you to simplify the payroll process. As a result, you can drop manual calculations, saving you time.
Plus, it's more accurate because it can access information such as hours worked, vacation and sick leave, and other data
.
One way to optimize your payroll time clock to save money is to automate repetitive tasks or processes
. You can automate as many manual processes as possible. For example, you can use an automated time-tracking tool to track employee hours. It will help simplify the process and reduce the risk of inaccurate data. Automating manual processes can save you time and money in the long run. But, need to choose the right solution.
Make sure the software you choose is easy to use, has flexible features, and can integrate with other systems in your organization
.
Another way to optimize your payroll time clock to save money is to use digital timestamps. This will drop the need for employees to sign their timesheets. Instead, the software will record their time worked and details. Automating the process of adding time worked is a good idea. This will make the process more efficient. And it can also drop the need for employees to sign their timesheets by hand.
Utilize
artificial intelligence
Artificial intelligence is the use of computer systems that
are designed
to simulate human reasoning
. AI is behind the rise of chatbots and other helpful technologies used in payroll. With AI, you can automate your payroll process. For instance, you can use AI to take your employees' hours and calculate wages. Automating payroll with AI will save you a lot of time. It will also provide employees with more accurate information and improve their experience. Employees prefer this method because they can track their hours and get paid.
Allow employees to track their hours.
Instead of requiring employees to track their hours, consider allowing them to follow them themselves
. Employees can track their hours from any device using a time-tracking tool. Not only does this optimize your payroll time clock to save money, but it also saves time for employees. Consider allowing employees to submit their time from home, if possible. This can help improve accuracy because employees will
be reassured
about
being noticed
.
You have many options when it comes to optimizing your payroll time clock to save money.
You can generate significant cost savings by tracking employee hours with a time clock, automating your payroll process, investing in automation, and using digital timestamps
. You can also allow employees to follow their hours to improve accuracy and save time. In the long run, these strategies will help you save money and reduce payroll headaches.