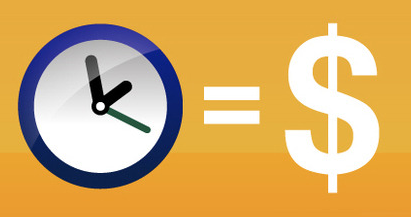 02 Jun

Is your Payroll Time Clock Optimized?

Apart from gaining experience in your field of interest, what is the best thing of working? Obviously, the money which comes in at the end of the week or month, right? But, imagine the plight of that HR person who has to run through spreadsheets calculating your punch in/out time, the leaves you took that month – it's quite a hassle and wastage of both time and money for the organization!

Even with the new time and attendance solutions, employees find loopholes in the system and manoeuvre around in their best interest.

ClockIt has an array of features to help managers/employers manage employees and track employee hours. Some of the best features include:
Employee Management:
With the payroll time clock software, managers can now easily monitor the number of hours the employee has put in for the day.  Automating the system has helped eliminate manual error and ensures that employees meticulously report their hours.  The application will notify both the managers and the employees of the required number of hours, worked on a real time basis. This also helps keep track of employees clocking in at times they are not assigned to any task.
Payroll Calculation
Generating a report to calculate the hours worked by each employee is no longer a Herculean task.  The software extracts hours worked and overtime hours with a click of a button. Additionally, the report also helps the manager with data analysis.
Reporting and Payroll Calculation Made Easy
ClockIt uses the latest technology to ensure time clock reporting and payroll calculations are easy, accurate, and compliant. In addition to the helpful features, this time and attendance software is secure and convenient to use.
Integrating ClockIt with your time and attendance hardware, it will not only save endless hours calculating time cards and working on complicated spreadsheets , but will also save employers, managers, and HR professionals' time and money.