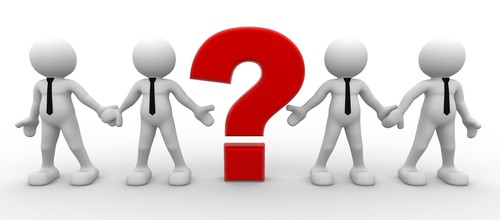 26 May

How to Improve Employee Attendance and Engagement in a small setup
Employee absenteeism can be a major challenge for small businesses because one or two people often make up a large percentage of the workforce. If anyone is off sick or not completely committed to their work, the effect on productivity can be massive.
Here's a quick look at some easy ways to improve employee attendance and engagement, ultimately helping to improve profitability and customer satisfaction as a result.
Motivating your team
Did you know that worldwide, 63% of employees are disengaged from their work? This means they're less likely to work hard toward goals for the business and are more prone to taking time off work.
Well, personality is one major factor, more often than not there are reasons for this lack of motivation: an unhappy workplace culture, a bad boss or manager, or lack of recognition for hard work.
The first thing you should do to improve motivation is to try and understand reasons for discontent.
A great way to start is to have exit interviews with outgoing staff in order to find out why they quit. After all, people move on for a reason.
Exit interviews can help you identify these reasons and implement the changes before more people leave.
There are also many ways to improve motivation without having to wait for someone to leave. Most importantly, you need to ensure that the business is a great place to work, resulting in happier, more productive employees. Help employees find meaning in their work—they need to believe in what they're doing, otherwise, they won't see the point of putting in an extra effort.
Also, employees need to enjoy working and coming together to ensure the work is completed.Work needs to be fun – employees should enjoy their workplace which will make them to more creative with their ideas and come up with better solutions. Team building activities and regular team offsite will help the team bond better.
Recognition plays a major part in motivating employees. Recognizing people for their hard work and rewarding  them for their progress. Showing that hard work is appreciated ensures that employees are more likely to enjoy coming to work.
Empower your team to stay healthy
Employee wellness programs have often been seen as a nice extra, however, newer evidence suggests that they may reduce lost work days by 80%. It doesn't have to cost a fortune either—your wellness plan could be as simple as paying for gym memberships for staff, or organizing after-work team sports.
Constructively discourage unauthorized absences
Unauthorized absence is when employees take time off without approval from their manager or boss. This is a particular problem for small businesses because it can result in a sudden shortage of people available to complete the assigned tasks for the project, especially if more than one person is off sick on one day.
If employers ensure that employees can get time off when they need it, for example with a flexi-work scheme, allowing employees to complete their hours outside of the usual working hour if required, it might help reduce unauthorized absences.
Conclusion…
The reasons behind a lack of attendance and productivity are largely down to the workplace environment and the organization culture—making the changes suggested here are essential for building a productive and engaged workforce over a long term period.