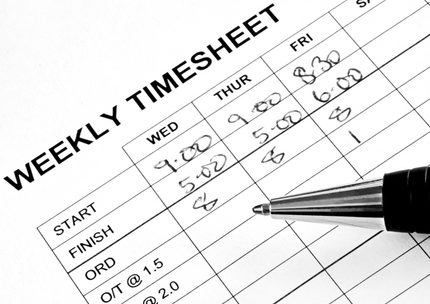 23 May

HR Professionals, It's Time to Let Go Of Those Spreadsheets
HR Professionals are the busiest professionals especially around the month end and if you ask them they would welcome automating many of the manual tasks. Now, just imagine introducing a comprehensive time and attendance software, that merges functions and payroll processes, embedded with real-time analytics!
ClockIt time and attendance software offers a solution for all HR professionals. It is the best-in-class time and attendance software offers easier processing that helps companies plan strategically for their organizations apart from being compliant with the labor laws.
ClockIt time and attendance software aids in protecting company's people. Our attendance and HR software module include:
Reports:
Reports can be previewed, printed, and exported to various formats, to help you improve your company's analytic capabilities.
Time-Off Requests and Leave Management:
A comprehensive set of features provides for all types of time-off such as medical leave, paternal/maternity leave, sabbatical, and bereavement leaves.
Attendance Management:
Manage employee time and attendance with ClockIt time and attendance software integrated tracking system
Don't forget to share this blog with fellow HR professionals and you are sure to get a big smile, especially, if they are using excel spreadsheets to track employee vacation balances and a range of other tasks.