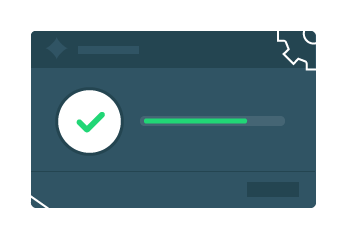 19 May

Just Install and Forget It!
The headline has a nice ring to it and it's one that some managers or business owners like to attach themselves to, but in reality when installing an employee time and attendance software, consideration should be given to how that software is going to function after a few years from then.
Business owners appreciate if their investments stretch as much as possible- however, expecting your investment in a time and attendance software to live far beyond its useful life is a sin we have all committed at some point or another.
If your company likes the idea of an installed product that leaves you worry-free of software licenses and server updates, then you might be better off with a cloud-based solution. And with cloud technology, you get:
1. Data Integration
Easy integration to all the possible operating software like CRM and HRIS makes your employee time management worth the investment. Not to mention it also cuts down on manual data entry thereby ensuring data accuracy.
2. Visibility
Real time business analytics and the best part, elimination of paper-based timesheets thereby eliminating any possibility of errors while computing data.
3. Updates
Software delivered, requiring no additional costs – a benefit of having a cloud-based platform
4. Efficient
Cloud delivery eliminates on-premise IT costs, making your venture more efficient and effective
5. Anytime, Anywhere
Just imagine being able to access your data from any workstation or mobile device 24/7, 365 days a year? With ClockIt this is all possible – now, that's what we call modern technology!
6.Global
Multi-site, multi-subsidiary workforce intelligence scales as you grow by leaps and bounds.
ClockIt helps growing businesses to cut their IT and payroll costs, access their time and attendance data from anywhere and improve operational excellence.
To learn more or to view what ClockIt is about, go to our website.