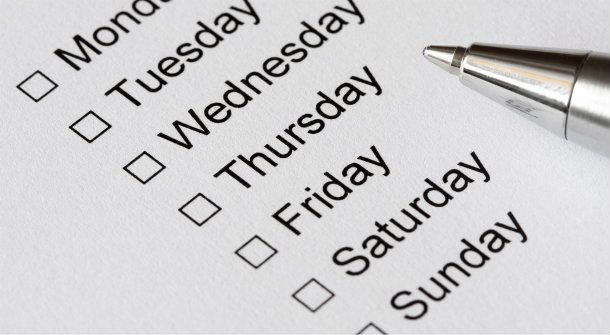 06 May

6- 5- 4 DAY WORKWEEK – WHICH ONE WOULD YOU PREFER?

 
Ever wondered what is in common between Netherlands, Germany, Ireland and Norway?Well.. apart from being beautiful and scenic countries in Europe, they all have the shortest work week in the world!
The majority of us have heard the saying "Work hard, play hard," but in some parts of the world employees are doing more playing than anything else.
While Indian work an average of 40 hours a week, there are a few countries which have fewer hours and still make a decent amount of money.  CNN gathered information on five of them.
Netherlands
Not only is the Netherlands a beautiful place to live, but its four-day workweek is definitely a plus as well. The workforce averages around 29 hours a week!
A Dutch law was passed in 2000 which stated a worker can lower their hours to part-time while keeping their job and continuing to receive hourly pay and health care benefits.
Denmark
Denmark averages 33 hours per week and their unemployment benefits go up to two years, and the Danish have flexible schedules that lure people to work in their country.
Norway
Norway's labor laws are the most lenient – people work about 33 hours a week and they aso provide workers a minimum of 21 paid vacation days – wow! that's something to look forward!!
Ireland
We know Ireland for its famous landscapes and breweries shown in movies like Braveheart and the famous TV show of Game of Thrones, but that's not all they are known for. The Irish work about 34 hours per week and head to the local pubs the later part of the evening. What a way to balance work and life, I say! This drastically changed from the 44 hours they worked previously in 1983. They are surely having a blast from the past!
Germany
The German government allows employees to work about 35 hours a week. They actually encourage some employers to lower their hours in order to prevent layoffs. The plan seems to be working well, with the country's current unemployment rate at five percent.
These were just to name a few from the list shared by CNN. Don't you wish you worked in these countries!