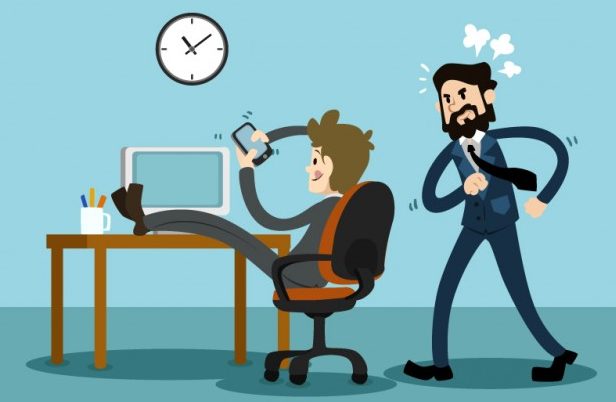 29 Apr

Time and attendance management system – now a NECESSITY!

As the world economies are growing and with the Government's initiative of 'Make in India', startups are becoming the new small and medium sized companies. Companies scaling operations means hiring more people to ensure operations are functioning smooth and efficiently. Now if only the best way to account for the ins and outs, absenteeism, different shift timings was that attendance register kept at the reception, you are calling for trouble!

With new age companies coming in, the magnitude of business and number of employees to be taken care of, concepts like work from home or working from remote locations, that register does not suffice to manage attendance of employees, so to say. And thankfully, the new age technology have automated time and attendance management system. 'ClockIt' is one such software that is a must have for your growing organization if you want a hassle-free time and attendance management.

The benefits that technology is recording and maintaining employee attendance records go manifold. Recording attendance was something that was paid least attention to in the past. After all, it is just about writing the in/out timings, right?

There are many but the top 5 benefits that accrue to any organization once it incorporates the automated time and attendance monitoring system would be:
1. No more manual errors
We all know of one HR representative who takes care of recording and collating the month's attendance for payroll is probably the busiest person in the whole organization, especially during the last few days of the month. In those stressful days that almost drag into nights, a small error of flipping a digit or missing a digit altogether may go unnoticed or may go on to make a huge impact on someone's performance or who knows, on the company's performance too.
Now, when you install an automated time and attendance management system, there is no scope for manual feeding in the employee data. This brings in an accuracy in recording attendance, which is the first step in managing your employees well.
2. No room for 'time theft' for employees
Maintaining an attendance register at the reception is allowing employees to play around with the system. There are always chances of someone marking it for a colleague and not getting noticed. Take another case where employees are supposed to fill in the timesheets on a weekly basis or so. Can you imagine the kind of errors that are possible, because they rely on their memory? Half an hour alterations/adjustments added for a consistent period of time and you would never get an accurate picture of the performance delivered in the hours put in. Especially critical for companies that charge clients on the basis of man-hours put in by the team.
An automated attendance management system takes away the load from everyone and makes the recording of time and attendance simpler on an everyday basis.
3. Paperless and spreadsheet-less HR function
Ask any HR personnel and her/his biggest challenge is to move between spreadsheets and make sense of it while managing attendance and processing payroll. Month end is saved for running between those spreadsheets so that payroll is processed. We can't blame her/him. That's how it has always been.
But now it all can be changed! We can move from those long, tedious spreadsheets and heaps of files and move towards the records that are automated and can be saved on the Cloud without risking any damage to it -won't that be wonderful?
4. Bring everyone on the same page
Due to the traditional attendance management methods and the distrust amongst between employer and employee, employees always calculated on how many sick leaves and casual leaves are left in their account, how many days they were late or if they got any compensatory off for that weekend they worked. The concerned HR person would always be inundated with requests from people coming to their desk for all these questions and then some more.
When the attendance monitoring goes automated, all this information is easily available to all the employee since they now receive a mail giving them an insight into how their day was and that leaves no ambiguity when it comes to attendance and the work hours put in.
We are very sure with these reasons you understand why a company growing in size needs to invest in an automated time and attendance software so as to have peace of mind. This very step brings in an order to the working of the rest of the organization. This brings us to why you should choose ClockIt. Well, if we have convinced you till now, we won't disappoint you now as well.
4. Monitor your mobile workforce:
With the GPS tracking feature, ClockIt gives you real-time data for your mobile workforce and saves you the embarrassment of asking them for proofs of their visits on a daily basis.